The wife of the president, Aisha Buhari, is currently at the 71st Session of the United Nations General Assembly (#UNGA 71).
She shared photos of her meeting with Melinda Gates on improving the lives of women and girls.
"Its interesting to know that Melinda Gates is also as passionate as I am about improving the lives of women and girls. Very insightful meeting earlier today," she captioned the photos.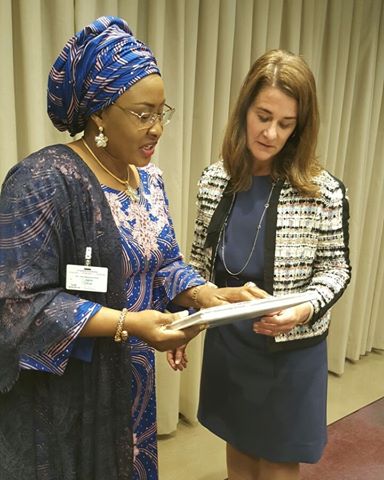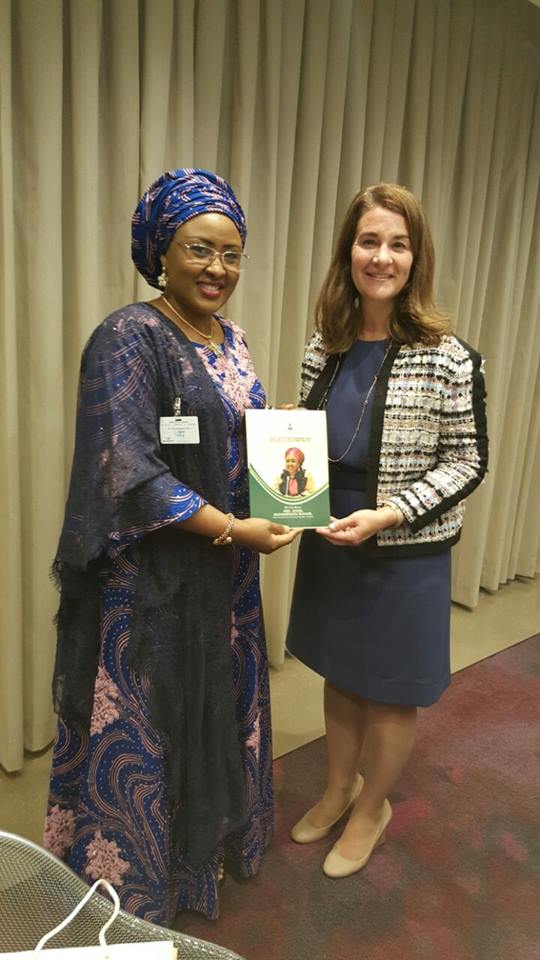 Aisha Buhari also attended the Organisation of African First Ladies Against HIV/AIDS (OAFLA) meeting on improving the sexual and reproductive health of the adolescent girl on Wednesday.
"It is important for us to appreciate that adolescence is the age at which girls are most vulnerable and impressionable at the same time. It is at this time that parental guidance and family oversight become critical and most needed in their lives.

It is important that the UN Agenda 2030 is conscientiously implemented with adolescents in mind, and their health and well-being given paramount consideration at both national and global levels," she said in a post on Facebook.
Photo Credit: Facebook/Aisha Muhammadu Buhari