Yesterday Seyi Law posted this photo on Instagram, of him wearing a wig with the caption;
"I sure look pretty as a lady. ?????????"
Last week, Peter Okoye (or should we say Peter Gaga?) shared a photo of himself with the Sia filter from Snapchat. Loving that red lip Peter!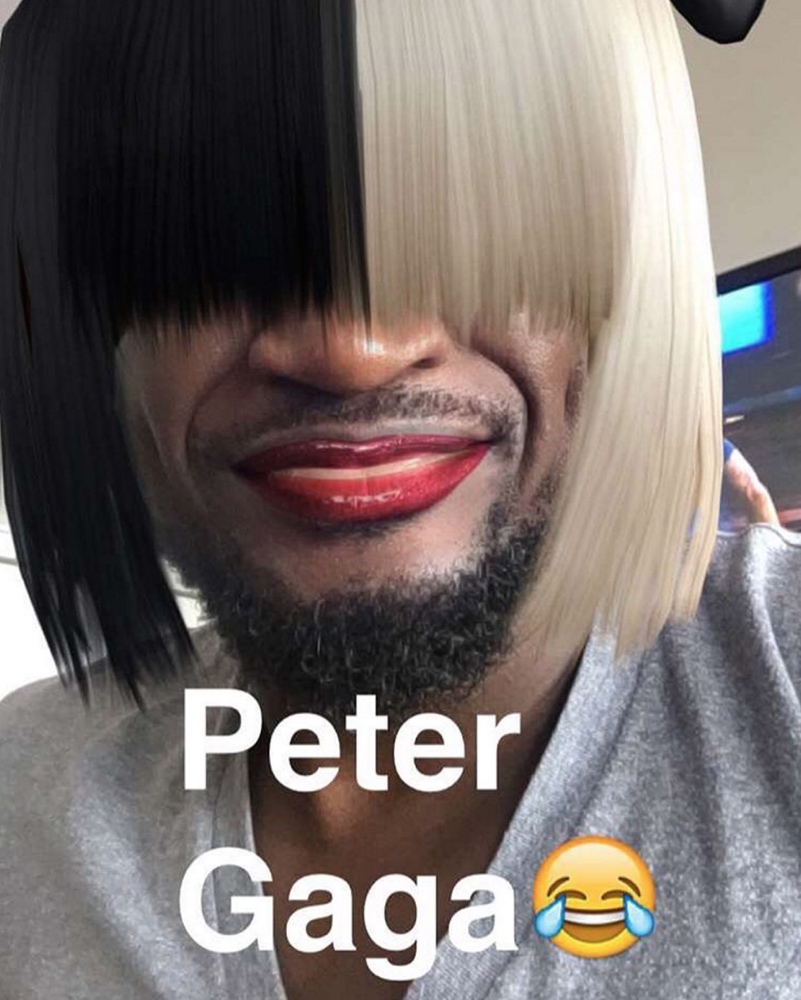 And if you don't know about Nedu's alter ego Nkechi of NkechiSpeaks, then where have you been? See one of his her videos below and watch other videos in this post, here.
Nkechi on Men who Cheat
So what do you think, do these handsome men make beautiful women as well? Share your thoughts!
Also, see our post on men with makeup and gele, here.
Photo credits: Instagram | @seyilaw1, @nedu_wazobiafm, @peterpsquare