Singer, songwriter and producer Cobhams Asuquo is the cover star of the latest issue of Guardian Life magazine. In the magazine, the father of one talks about his production process, his drive for music and so much more.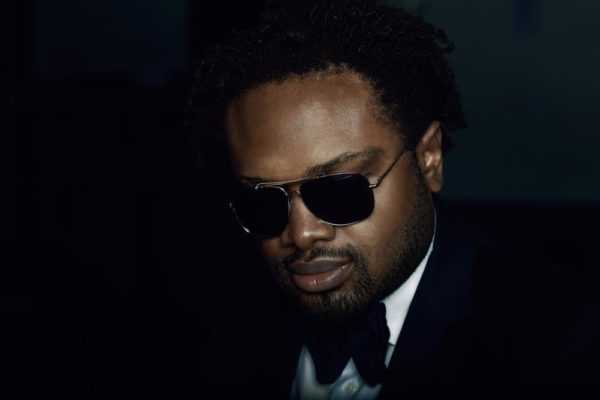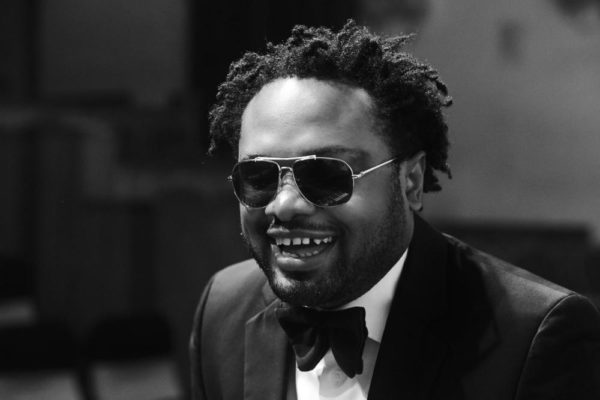 Read excerpts below.
On his drive to make music: I think music in itself has a pull, and when it gets you, there's no choice but to do its bidding. For me, it starts from there. When you're musically inclined, and you have an ear for music, you hear things and you feel the need to express them. When you understand the technicalities of proper music expression, you want to express it. Otherwise, it just feels like you aren't doing what you know you should. The other thing that drives me to continue to make music is the thought of seeing something move from a place of thought or an idea to a finished work; the process of it is exciting to me. I'm also driven by what I hear and what I want to hear. There are certain things I hear and find inspiring and there are certain things I here and wonder how in the world they got to the radio and airwaves generally. There are certain things I want to hear and feel like I have the skill set to create what I want to hear; to influence what I want to hear. I also think that I'm driven to create music because I see music as a tool, you can say and influence so much with the music that you create or produce. I think it's one of the deepest forms of expression given to man; it's the one form of expression that man and God share.
On his production process: My production process is interesting. Just like everything great, it starts with an idea; with me wanting to know and understand the personality of the artist, breaking down their personalities in my head. It's a process that's very psychological as much as it's musical; we're talking mannerism, expressions, vocal range, message, musicianship, and persona. We're talking about all that the musician is, me having to understand this, and using it to create a piece that is a reflection of the person for whom we're creating the music. It moves from that thought to conceptualizing either by myself or with the musician what melodies that I feel will evoke the right measure of emotion. It progresses from there to building the music [all of this in my head], and getting in the studio and fleshing the music while sitting behind the piano or playing the guitar and then from there we begin the process of sequencing or creating the music either with a band or with a DAW and it progresses from there to getting the artist to the studio to voice on the created music. There's an interaction with myself and the artist on how comfortable the artist is in the space that they're voicing, what's important to them when they voice, creating the right environment for them to voice, getting the right emotions out of them while doing several takes, creating a compilation of the best takes, which is kind of what you do with photography, and sending to the sound engineer to ensure it is properly mixed and mastered and the final work is acceptable.
On how Nigerians are receptive to his music: I think Nigerians are not responsive to a lot of music I feature because we have the radio, and the gate keepers control what we absorb and consider to be music. A lot of the time, what gets heavy rotation is what people want to hear on the radio, and in the clubs, and they become the standard while everything else becomes alternative. For example, Waje released a song Koko Baby with Diamond Platnumz, which is a great song that can sit anywhere with songs from Flavor or anyone else. But because it was by Waje, who people consider to be an alternative artist, it made it to alternative charts as it wasn't considered a popular or "Jollof" song. I think Nigerians respond to what we are fed by the radio, and TV, and a lot of the people who create the music which is now considered alternative either don't have the means or don't know how to put it in the right spaces where they could be heard. If you think about it, Adekunle Gold, Simi, and Aramide, are people who are blessed with the opportunities and means to put their music out there and are doing great things while getting into the "Jollof space" without having to compromise. I think, our gate keepers have a role to play in introducing Nigerians to variety because music isn't just made of Jollof music which I love and make sometimes if I absolutely must. But I also think that, radio stations, TV stations and people who control the blogger-sphere have a role to play in helping Nigerians who have different taste pallets feel a sense of inclusion but also including the rest of Nigeria to this kind of music. If you think about it, we are one the biggest consumers of ballads besides Korea and a bunch of others. For a long time, we loved Celine Dion, Brian McKnight, West Life and the rest. We are still those people, and it's just a question of what the media is feeding us as a people and how this is slowly defining us and our tastes.