Superstar DJ Caise is definitely in a force to reckon among the top DJ's in Nigeria.
He started mixing house music with Afrobeats before it became a trend or cool. He has contributed to legitimising the role of a DJ in the music scene as a notable character at par artists whose music he spins and mixes and not inferior to. He also reminisces on how it all started, the road travelled thus far, and looking forward to the future of music with him in it, ready fists in the air and feet primed to dance.
Here's an except of his interview:
How it all started:
I started in the university, but music has always been a big part of my life, I started as a choir-boy in church and I've always loved music. I was definitely that guy that was always singing and dancing in class. Moving back to Lagos after university in London, I was at the heart of an emerging DJ scene and was the epicentre of pushing the craft, I became known as the Nigeria's first Afro-house DJ because of the way I mixed House music and Afrobeats, I am known for starting the house movement in Nigeria. Shortly after my return, I boldly pitched to the Founder of Beat FM, a new urban station and I landed a weekend residency on what became the biggest dance show on radio. A couple of Endorsements, TV shows and awards from MTV, BET, Big Brother Africa shows to headlining festivals and concerts in Kenya, Cardiff, S.A, Los Angeles, Rwanda. I am very much dedicated to my craft and music. it's been such an exciting and fulfilling journey. Being a creative and fulfilling my personal destiny of bringing happiness to people's life through music is very important to me and I believe should be to everyone.
On his biggest inspiration:
DJ Khaled, David Guetta, Black Coffee, Calvin Harris. They are DJs that have developed into global brands that transcends the music.
His advice to aspiring DJs:
Focus on your craft. Years ago when I started to fuse Afrobeats and House Music, the first DJ to do so in Africa, everyone thought I was crazy, But I put my head down and focused on the craft. That bet paid off. So for aspiring DJS practice and focus is key.
On the future of the industry is headed in one to five years from now:
The whole world is watching the Afrobeat industry and it's a very exciting time to be part of it. In 5 years' time I see it as a globally recognised genre similar to POP Music. Africa's gift to the world. I am excited to be at the epicentre of that fusion and global push.
On the Nigerian DJ scene:
Most DJs in Nigeria cannot independently produce a song or mix and master it. They instead prefer quantity over quality and release a lot of songs, typically one after another with very little impact. We would have a lot more impact collectively if we focused and honed the craft. The Industry as a whole needs to be more creative. We need to make our mark on the industry.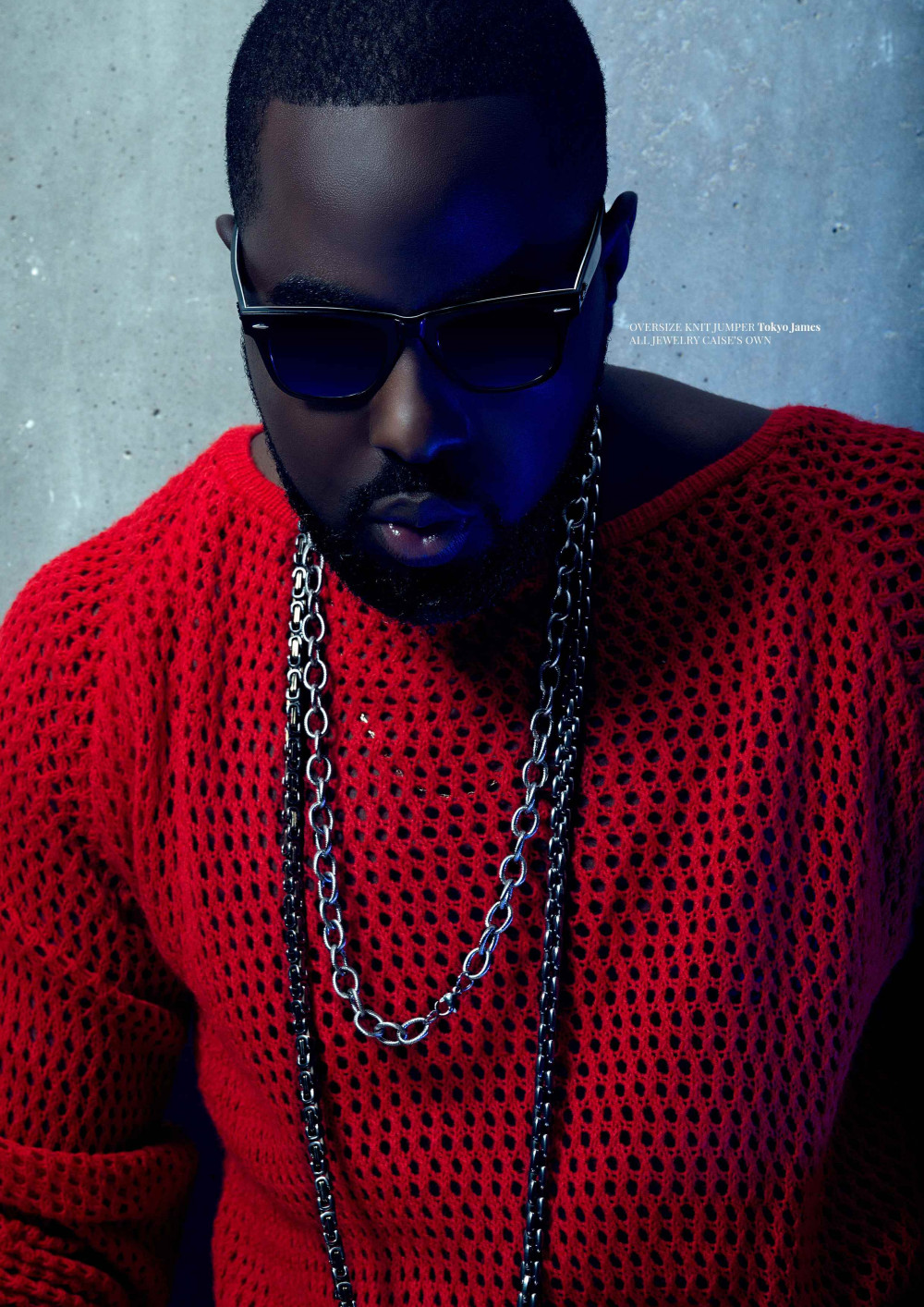 About his upcoming EP:
I am super excited about it, it will change everything you think you know about the music scene in Africa. It's a contemporary African presentation. Overall, It's a very personal project and a bit experimental but it's one that's surely going to capture and hopefully inspire the minds of the industry.
On the most memorable person he has ever met:
Ciara was quite an amazing soul, very sweet and amazingly beautiful. Chris Ubosi the owner of Mega Electrics (Beat FM London, Lagos) has been like a mentor to me and all round great boss.
On his thoughts about the world in its current state:
The world is currently standing on its head, what do you make of the upheaval? I think the world needs love!! Love is always the answer. The way kids behave are the perfect solutions to all our problems, in their so called naivety all they know is joy and love. We need to go back to the basics. We belong to one human race. The moment we start thinking we are different that's when all the madness starts. Killing is bad period! Whether it's unarmed black men or armed policemen putting their lives on the line. Love is the answer. Donald Trump trying to divide and conquer, stir up hate in no man's land when love is truly the answer, Nigerians stealing funds and destroying pipelines and the economy, blowing up themselves and others need to realise that love is truly the answer. Music is that Universal Language called Love and is truly the answer. Peace, Love and Respect.
Check out some more Photos from the Editorial:
Download the Blanck Magazine App on iOS, Android and Windows stores to read full issue for free.
Credits:
Words: Franka Chiedu
Photography/Creative Direction: Remi Adetiba
Model: Titi Duyile (Beth Model Agency)
Styled by: Yummie Ogbebor
Hair / Makeup: Odineka Ishicheli